I am finally posting some scans of velvia that I had shot way back in 2003. This was a self project for documenting two fishing harbours close to Colombo,  Negambo and Beruwela.
The amount of exotics fished was mindboggling.
I am sure the catches are way less today than what I saw in 2003.
Stingray being chopped up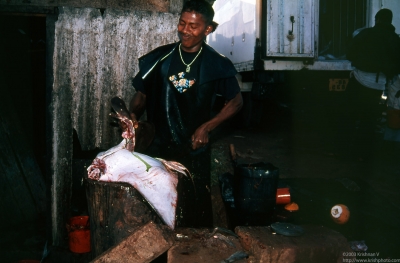 Leopard Shark being carted away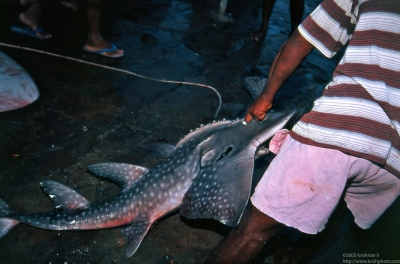 Hammerhead Shark being unloaded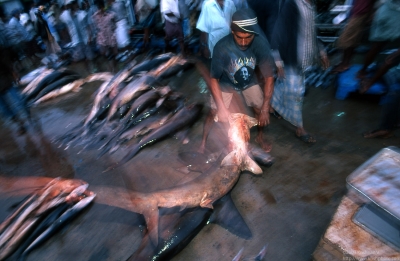 Whale meat. Cut up on board even though in the ban list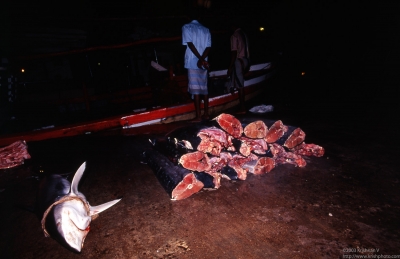 Shark being hacked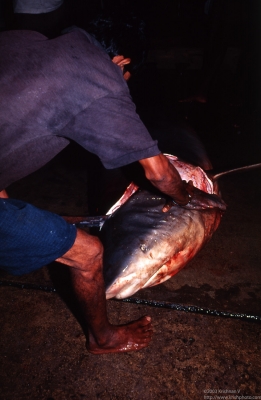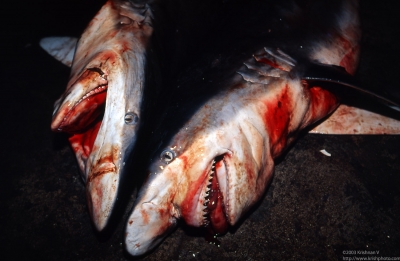 Sharks till the eye can see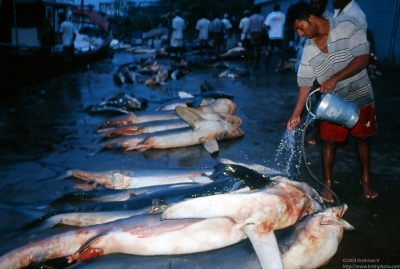 Tuna being chopped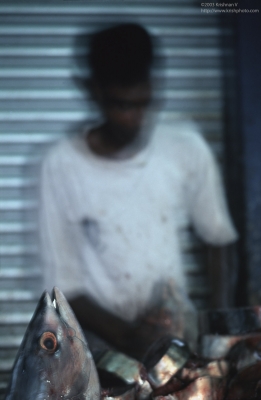 Many more in the gallery below